Welcome to TALTalks: Ignite Social Change Through Stories
Prepare to be inspired like never before! TALTalks is not just another conference; it's a revolution in the making. Join us for an unforgettable day filled with impactful keynote talks and heart-stirring narratives from the world's most transformative changemakers.
With a focus on Social Impact, Social Entrepreneurship, and the Sustainable Development Goals (SDGs), TALTalks provides the insights and tools you need to turn your passion into action. From compelling success stories to lessons learned from failures, our speakers will ignite your spirit and equip you with practical know-how.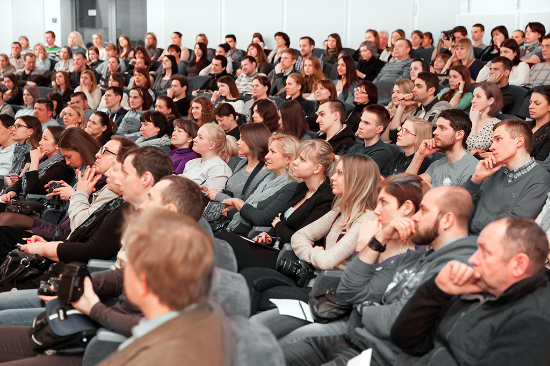 Why Participate

in the Event?

It is more than just an exchange of ideas. Inspire and Be Inspired is our guiding principle.

Attendees:
Gain valuable insights on advancing the SDGs.
Get inspired by changemakers to take social action.
Engage in direct, insightful conversations with speakers.
Build meaningful connections and social change networks.
Speakers:
Share your inspirational experiences and journey.
Showcase the impact of your innovative solutions for pressing social problems.
Build meaningful connections and social change networks.
Inspire social change and the advancement of SDGs.
Speakers

TALTalks 2023
Christopher Salem
Executive Coach
CRS Group Holdings LLC

Tej Gundavelli
Founder & CEO
Touch-A-Life Foundation

Veena Gundavelli
CEO
TALTransformers

Denise Rehner
Co-Founder and President
CureGRIN Foundation

Prasad Kaipa
CEO Advisor & Coach
Kaipa Group

Kishore Gadiraju
CEO
TALHospitals

Eudelia Contreras
Chief Executive Officer
Full Circle of Lake County, Inc.

Dr. Ratnam Chitturi
Founder
North South Foundation

Ruthe Farmer
Founder
Last Mile Education Fund

Susan Pappas
Director/CEO
Ryan Pappas Memorial Foundation

Larry Sherwood
President & Chief Executive Officer
Interstate Renewable Energy Council (IREC)

Tim Hillmer
Board Member
New Horizons House International

Jeffery Mowery
President And Supervisor
Hope Mountain Behavioral Health

Zuza Bohley
AFC+A Education Director & Deputy Director
Americas For Conservation

Toni Blake
Founder
The Kindness Challenge

Jon Proctor
President
Paladin Rescue Alliance

Sosamma Samuel Burnett
Founder & President
G.L.O.B.A.L. Justice

LaKeshia Hodge
Founder & Executive Director
Struggle of Love Foundation

Jack Briggs
President & CEO
Springs Rescue Mission

Ranjani Saigal
Executive Director
Ekal Vidyalaya Foundation of USA

Lee Fox Beauregard
President
Fox Family Foundation

Naren Kini
Director
Heartfulness Institute
Our Speakers

From Previous Events

Take a look at the star-studded list of speakers, panelists, and performers who headlined past TAL events.
Christopher Salem
Executive Coach
CRS Group Holdings LLC

Monique Davis
President & CEO
Habitat for Humanity of Orange County

Ted Lempert
President
Children Now

Mark Waxman
Chief Marketing Officer
CBIZ

Abby Ross
Chief Executive Officer
Network for Good

Sarah Carroll
Founder
Grow Global

Fred M. Tovar, M.Ed.
City Council Member
City of Gilroy

Barry Rudolph
Independent Director
TALLeaders Circle CEO

Chike Nwoffiah
Creative Ambassador, City of San José
Founding Director, Silicon Valley African Film Festival (SVAFF)

Ranak Trivedi
Assistant Professor of Psychiatry and Behavioral Sciences
Stanford University

Rafiq Dossani
Senior Economist
RAND Corporation

Venktesh Shukla
President, Member of the Board & Trustee
Foundation For Excellence

Tej Gundavelli
Founder & CEO
Touch-A-Life Foundation

Sai Gundavelli
Founder & CEO
Solix Technologies, Inc.

Veena Gundavelli
Founder & CEO
Emagia Corporation

Milli Seth
Co-Founder & President
Saloni Heart Foundation

Himanshu Seth
Co-Founder & Treasurer
Saloni Heart Foundation

Roopa Sunku
Sr.Director, HCM Fusion Development
Oracle

Rani Mani
Digital Media Customer Comms Lead
Adobe

Dr. Nilima Sabharwal
Founder & CEO
Home of Hope

Reena Gupta
Founder & CEO
Mom Relaunch

Rajiv Mehta
Founder & CEO
Atlas of Care

Valerie Navarrete
Director of Education
RealOptions Obria Medical Clinics

Ingemar Davidson
Founder
Kidney Academy

Tanvi Kothari
Professor
San Jose State University

Yulin Lee
Money, Wealth & Financial Coach
Project M: Mind & Money

Ashish Mathur
Co-Founder & Executive Director
South Asian Heart Center

Zeenat Lakdawala
Founder
SoulSearch

Prasad Kaipa
Co-Founder
Institute of Indic Wisdom

Alakh Verma
CEO, Centriqe AI

Kathleen King
CEO, Healthier Kids Foundation

Vijji Suryadevara
Entrepreneur & Tech Leader, Tonomus

Manuel Serapio
Associate Professor, University of Colorado Denver

Anu Basu
Director Silicon Valley Center for Entrepreneurship, San Jose State University

Mohit Kumar Tornala
Technical Lead, Fiserv

Roger Royse
Partner, Haynes Boone

Kiran Prabha
Founder & Editor
Web Magazine KOUMUDI

Jorden Woods
Founding Partner
StarChain Ventures

Sanjana Chekuri
CoFounder
Happy2Thrive

Esha Kode
CoFounder
Happy2Thrive

Srini Madala
Founder and CEO
AquilaSystems.AI

Daphne Royse
Real Estate Associate & Radio Host
Intero Real Estate Services & TALRadio English

Lakshmi Katyayani Dhulipala
Engineering Architect
Facebook

Swetha Polamreddy
Senior Product Marketing Manager
Katana Graph
Agenda

TALTalks 2023

Welcome to TALTalks 2023, a day filled with insightful discussions and engaging presentations from thought leaders and experts across various fields. The event will kick off at 10:00 AM with captivating keynotes delving into social impact stories.

Throughout the day, there will be opportunities to connect with fellow attendees, engage in interactive Q&A sessions after each talk, and explore innovative ideas at our booths. TALTalks 2023 promises to be an intellectually stimulating and inspiring event, sparking conversations that will shape the way we envision the future.
Event Sponsors
Want to be a

Speaker at TALTalks?

Do you have a story that can inspire social change? Speak at TALTalks to amplify your impact, build connections with fellow changemakers, and showcase how your work contributes to the Sustainable Development Goals. Become a catalyst for positive change—join us on the TALTalks stage!
Register Now

TALTalks 2023

Havent registered yet? Register today and get access to the following:
Networking

Do not miss this opportunity to engage in meaningful conversations, exchange in ideas, and connect with like minded.

Speakers

Get ready to dive into engaging conversations, expand your horizons, and connect with brilliant minds.

Inspirational Talks

Listen to stories that brings together remarkable individuals who have ignited change through their social impact stories.
Venue Details
10:00 AM - 06:00 PM
@ ACAD 2500, Student Commons, University of Colorado Denver, Auraria Campus, 1201 Larimer St, Denver, CO 80204
Moments

from previous Touch-A-Life Events